Introducing the
app.
Because neighborhood matters.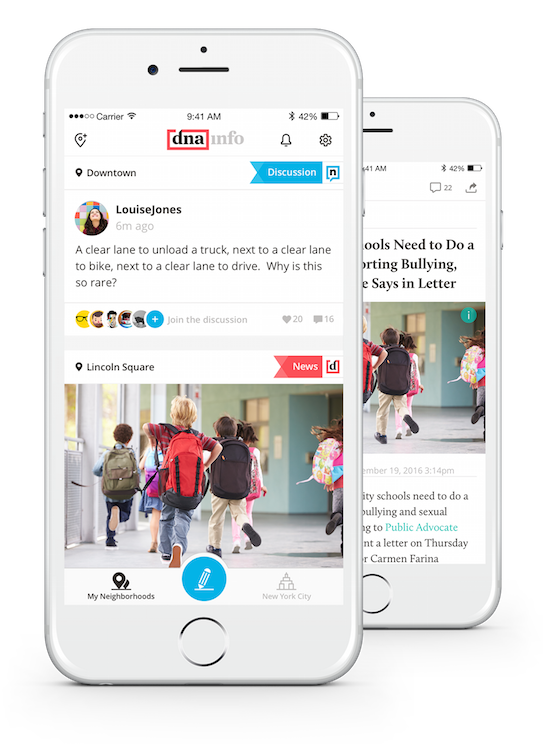 Your Neighborhoods Feed
Read news from our reporters and discussions from your neighbors—or start one of your own—all in one place.
Connect with Your Neighbors
Start your own neighborhood discussion about news, events, questions and other neighborhood matters.
Your City Feed
Must-read city news, brought to you by DNAinfo's award-winning reporters.